Chairperson
Lonwabo Mavuso is driven by the role arts and culture plays as a tool for economic and social development. After graduating from the University of the Witwatersrand, he has worked on numerous industry projects and programme in South African and on the African continent including at Wits University - Drama for Life, Business and Arts South Africa, to name a few. Currently he is a Manager at South African Tourism and a Director of TML Creative Industries Consultancy (PTY)LTD.
Member of the Executive Commitee
Boitumelo "Tumy" Motsoatsoe is the Head of Programmes and Development at Business & Arts South Africa (BASA). She holds a Master's degree in Cultural Policy and Management and an Honours degree in Dramatic Arts. She is also a Canon Collins Trust and Common Purpose: Africa Venture alumnus, and is a member of Arterial Network South Africa's steering committee. Tumy is the co-founder of the award winning sketch comedy group THENX.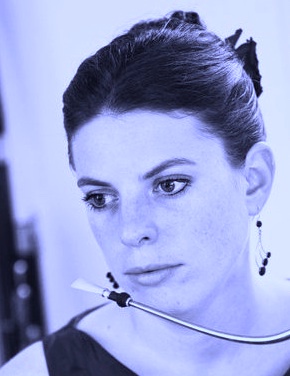 Member of the Executive Committee
Sophia Welz, the Managing Director of the South African National Youth Orchestra Foundation, has two main passions: music and people; more specifically, the ability of music to empower people. She has varied experience in the public and private sectors and community environments, as well as in music performance and arts management.
Member of the executive committee
Karabo Mtshali is a production designer, arts manager and filmmaker. She studied drama at the National School of Arts then receive a BA in Drama at Wits University. Her career spans over 10 years and includes working at Business and Arts South Africa, The Arts & Culture Trust, Imagine Creative, SAMRO Foundation, The Market Theatre, Joburg Theatre and Soweto theatre. She is currently Operations Manager of UJ Arts Centre.
Coordinator
Nomalanga Nkosi's work in cultural management and arts development spans over 13 years. She has worked as Programmes Manager for a number of arts organizations including British Council, The Arts & Culture Trust and the Windybrow Arts Centre where she led various multi-disciplinary projects across Africa, Switzerland and the UK. She serves on the Advisory Board of TUT's Entertainment Technology Department. She is also an actress and writer.
Deputy Chairperson
Adwoa Ankoma is a legal, policy and regulatory compliance consultant and founder of Creatives Represented, which provides legal and regulatory compliance solutions to the African creative and cultural industries. She obtained her LLB and Bsc from Rhodes University. Having completed her articles at Norton Rose Fulbright, Adwoa is an admitted attorney of the High Court of South Africa. She has previously worked at the Nationality Film and Video Foundation, and Eqstra Fleet Management
Treasurer
Molemo Moiloa is an independent creative worker and one half of artists collaborative MADEYOULOOK. She has degrees in Fine Arts and Social Anthropology, writes sometimes, and is interested in popular social pedagogies and everyday socio-political imaginary.
Member of the Executive Committee
Russel Hlongwane is an arts administrator and creative industries consultant. His area of interest is in heritage, tradition and modernity in South Africa and Africa as a broader frame. He is strongly engaged in film, music, and design with an interest in pedagogy and the mechanics of the creative economy. Based in Durban, Russel works with a broad range of arts organisations including Arterial Network, the Performing Arts Network of South Africa, KZNSA Gallery and ASSITEJ.
Member of the Executive Committee
Jozua Loots is a musician, composer, lecturer and sound designer. Currently he is Head of School: Film Arts at The Open Window. He's a member of the P/LOUD research group at the EBU responsible for the R128 loudness standard. Jozua holds a Bachelor of Information Science Honours (cum laude) and Masters in Music Technology (cum laude) from the University of Pretoria, partially completed at Northeastern University (USA) and the University of Jyväskylä (Finland).